---
 

Too many people are accustomed to the systematic use of stomach protection medications and gastric acid reflux inhibitors. These medications carry dangerous side effects and also create habitual use. There are natural measures to avoid heartburn; the first is to…
---
---
---
 

Our congratulations go to the Valencian Co-operative Som Alimentació, a non-profit organisation consisting of 145 members from consumer groups, who are taking the next step by venturing to open a supermarket selling organic and local food at fair prices for…
---
 

In the year 2000, the European Union financed the REFLEX study on high-frequency electromagnetic pollution within the ranges of mobile telephony and wireless technology: http://www.powerwatch.org.uk/pdfs/20041222_reflex.pdf The results and conclusions were issued in 2004, and the financing was cancelled. The results…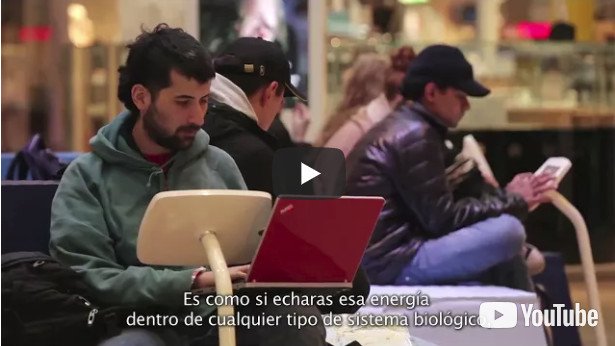 ---
 

It is time to move on from society's taboo regarding female pleasure and sexuality. We should be encouraging women to talk openly about their concerns with sexual function, which in many cases, never get resolved as they are too afraid…
---
 

We bring you this healthy and tasty recipe suggestion as we continue in the effort to legalise the stevia plant for culinary use. Naturally sweetened with stevia, this carrot cake is particularly suitable for people with problems of diabetes, high…
---
Made from Dimethyl Sulfoxide, this product is a powerful anti-oxidant with painkilling and anti-inflammatory properties, and also aids scarring. It is seven times less toxic than Aspirin and is an efficient carrier of other substances, as it effectively aids absorption…

---
 

The trend in carbonated refreshments has changed so much that at present, sales of the original Coca-Cola and Pepsi-Cola drinks are extremely low, with consumers opting for sugar-free versions instead. For some months now, the big fizzy drinks companies have…
---
 

The Italian government is about to approve a legislative decree on the "practice of growing and harvesting medicinal plants, and use of such as raw materials", which means the practice of professional herbalists will be revoked in favour of the…
---
---
 

 Here are some recipe ideas for making natural deodorants at home: – Bicarbonate: Wash armpits well with water and soap, then mix a pinch of bicarbonte of soda in water and apply to the area. This acts as an effective…



---
A warming, healthy and seasonal recipe for these cold winter days. Ingredients for 4 people: – 4 dessertspoons of coconut oil or extra virgin olive oil – 1 medium sized onion, chopped – 2 dessertspoons of fresh ginger, peeled and…
---
Josep Pàmies book is now on sale.
---
---
Welcome to the Sweet Revolution
Thank you for your interest in our association. Through this website we want to share knowledge about medicinal plants and natural therapies, by rediscovering the treasures in Mother Nature that can help us cure diseases and regain our health.
The information and experiences contained in this site have been chosen to highlight instances of real-life cases and studies. However, this information is no way intended to replace health professionals' diagnoses or recommendations.
Health consultations
Members of La Dulce Revolución can inquire about any health consultations they may need for themselves or close relatives.
Non-members are required to register as sympathetic supporters, to avoid lawsuits for medical intrusion. It is a non-participatory, cost-free memberhship.
For more information or for a health consultation --> click here.
---